Keep Your Home & Pool Mosquito-Free
Having your own pool can be a blessing, especially on hot summer days when all you want to do is relax. Unfortunately, mosquitoes will not let you rest peacefully, as they love to be by the side of the pool and in backyards during the summer months.
Are you constantly hearing the buzzing sound of tiny insects and mosquitoes near your pool? Are you unwillingly sharing your backyard with thousands of these annoying pests? Champion Pest and Lawn can help you!
We are the top pest management control company in Oklahoma City, ready to help protect you from these blood-sucking critters. Mosquitoes are also attracted to sources of standing water, so the swimming pool becomes a great place for them to breed and lay their eggs. They can lay anywhere from 75 to 500 eggs at a time!
With their continuous whining and buzzing, and their unyielding search for blood, they can force even the hardiest outdoor lovers to move indoors. These blood-sucking critters are attracted to human skins, and not only do they cause itch from their bites, they also can pose a major health risk. They are a major vector of spreading many life-threatening diseases like Zika virus, West Nile virus, Encephalitis, Yellow fever, malaria, dog heartworm, and many other diseases that can be extremely serious and often deadly.
Are you facing a mosquito infestation in your backyard? Do you want to keep mosquitoes away from your pool? Get in touch with Champion Pest and Lawn for best-in-class mosquito treatment in Oklahoma City!
Why do mosquitos love to be around the pool?
Some areas like the swimming pool and backyard are more susceptible to mosquito infestation. They look for any sitting bodies of water, like puddles, gutters, and drains in which to lay their eggs.
Mosquitoes prefer hot temperatures and warm water for laying their eggs. These eggs hatch into larvae, which feed on organic matter and inhale oxygen from the water surface. Within a couple of days, they grow into the skin-piercing tiny monsters you see all around. At this point, they are single-minded focus on extracting the blood from anyone and everyone close by.
What Attracts Mosquitoes?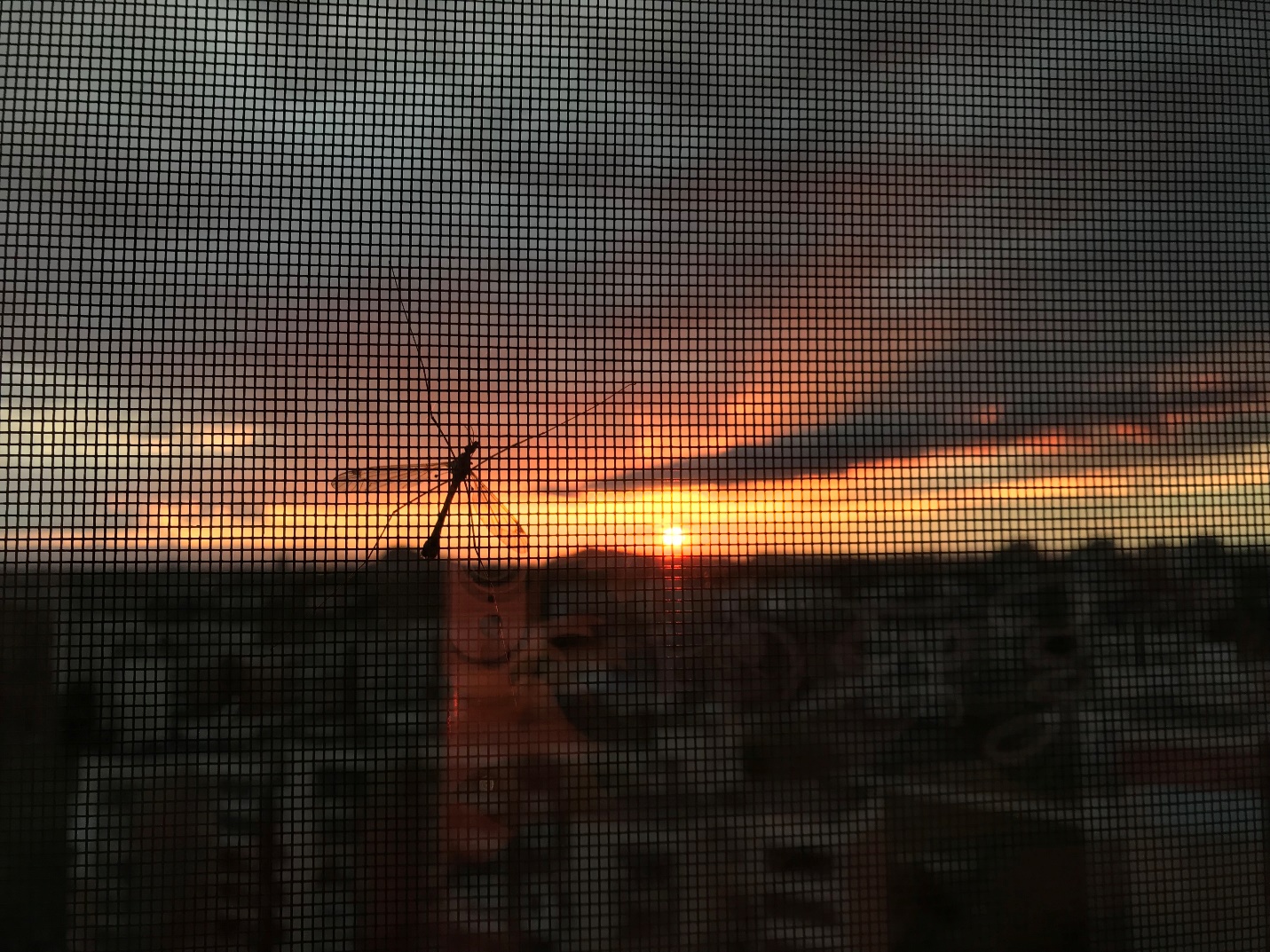 Ponds, puddles, pools, drains, basically any area where there is sitting water attracts these tiny insects. Improper maintenance of pools provides mosquitoes with a very favorable environment to breed and lay their eggs. It is a simple fact that if your pool is unclean, has a lot of stagnant water around the outside of it, or is not maintained correctly, you will welcome mosquitoes with open arms.
If you are already seeing issues at your pool with annoying flies and overgrown grass, it is time to look for experts for mosquito control in Oklahoma City to get the right pest control solution. Get in touch with Champion Pest and Lawn for best-in-class mosquito treatment in Oklahoma City!
Why Do Mosquitoes Bite?
The nutrients contained in human blood provide female mosquitoes with the material they need in order to lay eggs and reproduce. Therefore, the female mosquitoes hunt for nearby people or other warm-blooded creatures to feed on. Female mosquitoes are the ones that bite you and cause those frustrating itchy red bumps. Heat and sweat from human bodies, along with the carbon dioxide people breath out, attracts the mosquitoes.
Let's take a look at the top 10 tips you can follow in the ongoing battle to keep mosquitoes away from your pool and backyard.
1. Keep your Property Clean
The arrival of warmer weather not only lures mosquitoes to your backyard, but also welcomes thick, overcut grass if you are not vigilant. You might find the overgrown grass and hedges soothing to the eye, but know that they are an open invitation for these small flying creatures.
Mosquitoes love taking shelter in shrubs during hot days, so it is crucial to keep all vegetation in and around your backyard in check. Trimming the grass, clipping small trees, and maintaining other plants regularly will prevent these insects from taking shelter in your yard.
A tightly manicured and properly maintained yard is not inviting to mosquitoes, so make sure to be strict while engaging in the regular maintenance of your yard.
In addition to this, if you have a doghouse in your backyard, make sure you clean it regularly. Mosquitoes make their homes in stinky and dirty places. Even cleaning up a small puddle can go a long way towards keeping your property mosquito-free.
2. Keep Your Swimming Pool Well Maintained
You have to prevent the water in your swimming pool from becoming stagnant. Running a pool pump to keep the water circulating is a good option. Additionally, chlorinate and disinfect the water frequently to clean out any mosquito larvae. Chlorine in the pool will not allow mosquito larvae to survive.
Remove any waste like dead leaves and other debris from the surface of your pool since mosquitoes love laying eggs on leaves in or near water. Swimming pool maintenance is an essential component of home pest control.
3. Keep Your Pool Covered
When not in use, especially at night, place a cover over your swimming pool to prevent chemicals from evaporating and to restrict bugs from getting in. Be sure to remove any water accumulated on the pool cover because any standing water could serve as another breeding place for mosquitoes.
4. Clean ANY filthy water
Many pools are surrounded by uneven concrete spaces which can accumulate water when you use the pool. If these places are left uncleaned for too long, they will accumulate water from nearby sprinklers, splashes from the pool, or rainfall.
Mosquitoes do not need much water to lay eggs on, so it is important to not allow any stagnant water in the areas around your swimming pool or anywhere in your backyard. Champion Pest and Lawn has expert teams for mosquito control in OKC that are specially trained at ridding backyards and pools of these loathsome pests.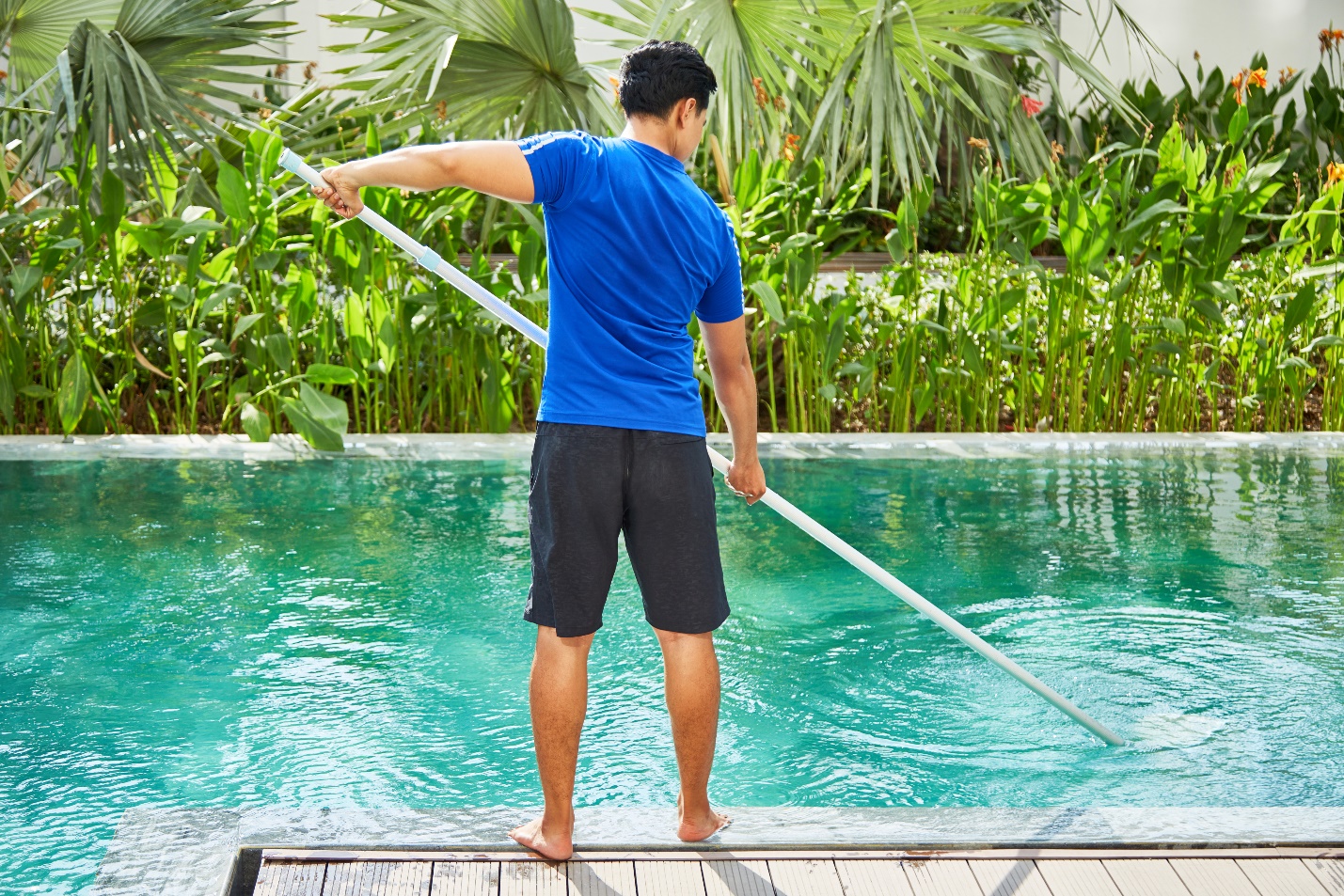 5. Remove Any Potential Standing Water
As has been reiterated throughout this blog, standing water is the most fertile breeding ground for mosquitoes. Potential sources of standing water may include fountains, birdbaths, trash containers, and wading pools. If you have any of these in your backyard or near your pool, make sure to change their water regularly.
Furthermore, check your yard for any empty containers, flowerpots, abandoned buckets or pool toys that can hold water, especially after rainfall. Remove any such items from your yard to avoid them becoming the genesis of a mosquito infestation. Check all standing water in your backyard and pool area at least once per week.
6. Keep a vigilant eye on hiding places in or near your yard
Keep your yard tidy and maintained by trimming grass and plants regularly to avoid creating unseen shelters for mosquitoes. Trim hedges and destroy all weeds. Try to avoid over-watering your plants because the excess moisture in the soil can offer yet another potential breeding spot for these annoying pests.
7. Be Conscious of the Time
Mosquitoes bite all throughout the day, but dawn and dusk are their prime feeding times. Try to avoid spending time outdoors during these times as the chances of mosquito bites are much higher. If you must be outside during these times of day, make sure to take all precautions available to minimize the chance of mosquito bites.
8. Use Natural Mosquito Repellant
Some plants such as Cedar, Rosemary, Citronella, Lavender, or Eucalyptus act as a natural repellant for mosquitoes. Grow or plant these variants in the surrounding areas of your pool or yard. These plants emit a scent that can reach 5 or 6 feet high and 2 or 3 feet wide. When mosquitoes enter this area, they get confused and disoriented by the smell emitted by these plants and thus are much less able to find and bite humans.
Mosquito traps are another handy and efficient way to get rid of mosquitoes. These devices use light and gas to attract mosquitoes before trapping and killing them. Mosquito traps are one of the ways Champion Pest and Lawn, the best mosquito control in OKC, save you from annoying itchy bites on your skin.
10. Hire a Professional Pest Control Company
When it comes to effective mosquito control, it is always wise to let the professionals take charge. Certified technicians will employ the most advanced pest-control methods, and coupled with their years of experience this will always be the most powerful way to rid your backyard and pool area of annoying mosquitoes. Looking for somebody to come save your backyard? Contact Champion Pest and Lawn, the best mosquito control in Oklahoma City.